Intercom
Intercom systems allow you a fast and easy method to monitor activity inside and outside your premises whether you are present or answering the call via your smartphone.
Options for intercom systems include:
Remote Access
Portable Intercom Handsets
Doorbells
Music, video & audio intercoms
Door & gate release
Camera integration
Intercommunication
Multiple door and room stations
Apartment buildings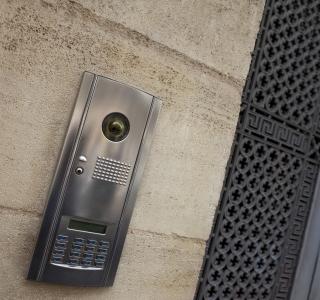 See what our clients say about us:
Just wanted to send a BIG thank you for helping me turn off my alarm system. I really appreciated your assistance. Thank you for ringing me back so quickly and meeting my urgent need to switch off the alarm. As mentioned on the phone, I had called police, fire brigade, the company that installed the alarm and an electrician who suggested your company, Smallman Security. I feel grateful that professional personalised service still does exist! I would not hesitate to recommend Smallman Security to my friends and family here in Newcastle.
Many thanks for your kindness and expert assistance.

- 2016-10-14

.