Access Control
We can provide you with a sophisticated security solution to control who enters your premises and when – from the simplest to the most challenging. An access control system acts as your own electronic gatekeeper, allowing for the free flow of authorised personnel while denying entry to unwanted visitors. Thieves and trespassers will be shut out, reducing your exposure to crime and increasing the security of your visitors, information and assets. Additional to this you can secure an area of your premises, observe movement within as well as integrate with other systems. An example is the need for a CCTV camera to be able to focus on a door that has been highlighted as a security risk by the access control system.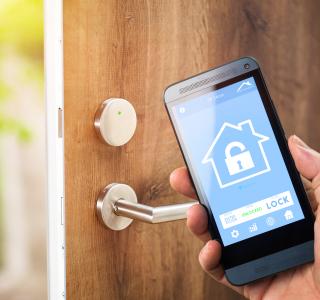 See what our clients say about us:
Just a short note to say thanks to James and the team ,After dealing with the big name companies that have been around for a long time in Newcastle re our intercom supply and fit ,they all seemed confused not quite sure on how to install or what to use ,we contacted Smallman security ,they were prompt ,knew what was required supplied and fitted our new intercom in no time ,and did what the others said was impossible!! James called me during the job with a tricky question ,my reply was ,James ,do what you would do if it was your house, when i got home i was over the moon ,looked great workmanship was second to none ,we do a lot of projects the time and hassle I wasted with the others will not happen again SMALLMAN SECURITY thank you

- 2016-08-31

.