CCTV
CCTV is your ultimate crime prevention tool whether it be a live feed to your smartphone or ready for 24/7 playback. With CCTV you can keep a record of the activity in and around your premises, so that in the event of a break-in or an event, there will be solid evidence to show police. There are many benefits of using a CCTV system, including …
Increased deterrent – our systems are a great deterrent to potential thieves. Once they realise that your home is protected they invariably choose to go somewhere else
Remote monitoring – keep an eye on your home when you aren't there. All our CCTV systems can be viewed and controlled remotely over the internet
Increased detection – the prosecution rates for home owners using CCTV is many times higher than that for those without. If you are unfortunate enough to be a victim of crime at least there will be a strong chance of detection and conviction
Reduced fear of crime – knowing you are well protected gives a feeling of security that should not be underestimated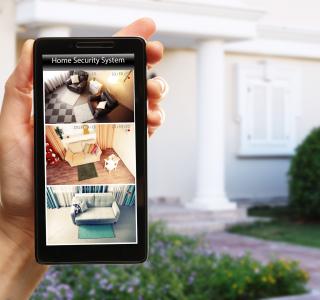 See what our clients say about us:
Just wanted to send a BIG thank you for helping me turn off my alarm system. I really appreciated your assistance. Thank you for ringing me back so quickly and meeting my urgent need to switch off the alarm. As mentioned on the phone, I had called police, fire brigade, the company that installed the alarm and an electrician who suggested your company, Smallman Security. I feel grateful that professional personalised service still does exist! I would not hesitate to recommend Smallman Security to my friends and family here in Newcastle.
Many thanks for your kindness and expert assistance.

- 2016-10-14

.