Monitoring
We can protect your premises 24 hours a day, 7 days a week. Having your premises continuously monitored ensures that someone will be notified in the event that your alarm system activates. Your security system will protect your premises in the event of burglary, intrusion, fire and any emergency situations. Monitoring will ensure that your alarm sirens are not ignored as they can see what type of alarm is coming through and can then take action by calling keyholders, a patrol response, police or the fire brigade. Our monitoring centre complies with the strictest of Australian standards and anticipates customer needs with innovative products, whilst continuously refining and developing our training, supervision and systems. We can monitor any alarm system whether it has been installed by us or a different company.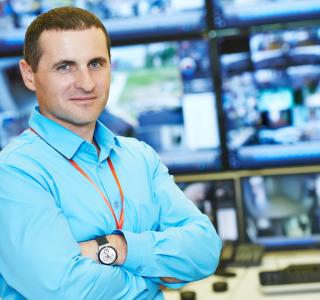 See what our clients say about us:
Just wanted to send a BIG thank you for helping me turn off my alarm system. I really appreciated your assistance. Thank you for ringing me back so quickly and meeting my urgent need to switch off the alarm. As mentioned on the phone, I had called police, fire brigade, the company that installed the alarm and an electrician who suggested your company, Smallman Security. I feel grateful that professional personalised service still does exist! I would not hesitate to recommend Smallman Security to my friends and family here in Newcastle.
Many thanks for your kindness and expert assistance.

- 2016-10-14

.